Here to Help You Meet the Challenges of Today
As a designated essential business your work is important to our communities, and we are actively adapting and innovating to ensure you have what you need to get the job done. Below are some of the ways we can help.
Need to meet or get technical assistance?

Schedule a virtual meeting where you can review specs and drawings, show us your system or get technical assistance.
Need help designing or troubleshooting your fluid system?
Our local field engineer is available to help you manage and optimize your fluid systems. Whether you are designing a new system or need assistance troubleshooting or optimizing an existing system, Allen is ready to lend a hand. Click below to schedule a virtual meeting.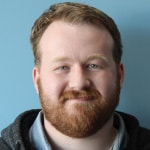 Short staffed and need an assembly fabricated?
Our Assembly Service department continues to offer quality designs, and assemblies. Swagelok® Certified technicians, engineering, and state-of-the art equipment are ready to help you complete your next project.
Need quick how-to and skill-building or product information videos, or information on our on-site engineering services?
Reference Point - Swagelok Blog
A wide ranging collection of resources. White papers, technical articles, videos, and more. Browse by industry or application.
Want to request a quote or place an order?
Although Will Call service is limited, we are continuing to process quotes and take new orders to be shipped directly to you. Swagelok® Company manages a world-class supply chain, and we can get you what you need. Send your inquiry to info@idaho.swagelok.com or call 801-266-3560.